Received an email from
wmw
who suggested to have a food crawl and farewell for
xiu long bao
around Jalan Alor area on last Friday (18 Jan). I decided to join them because i took leave on that day. Thanks to
wmw
who is generous giving me a ride. When we reached Jalan Alor, we found that Wong Ah Wah Siu Kai Yek were closed.
WHAT
......water shortage in KL area...What da......Okok, i know they will blamed me about this, but it's not my "fork" la. I'm not the person who supply water in KL area. Haha..Skip the water shortage problem first, we met up
jason
,
Christine and Chris
at Jalan Alor. Six of us headed to Restaurant Muar for home-cooked cuisine.
First Pit Stop: Restoran Muar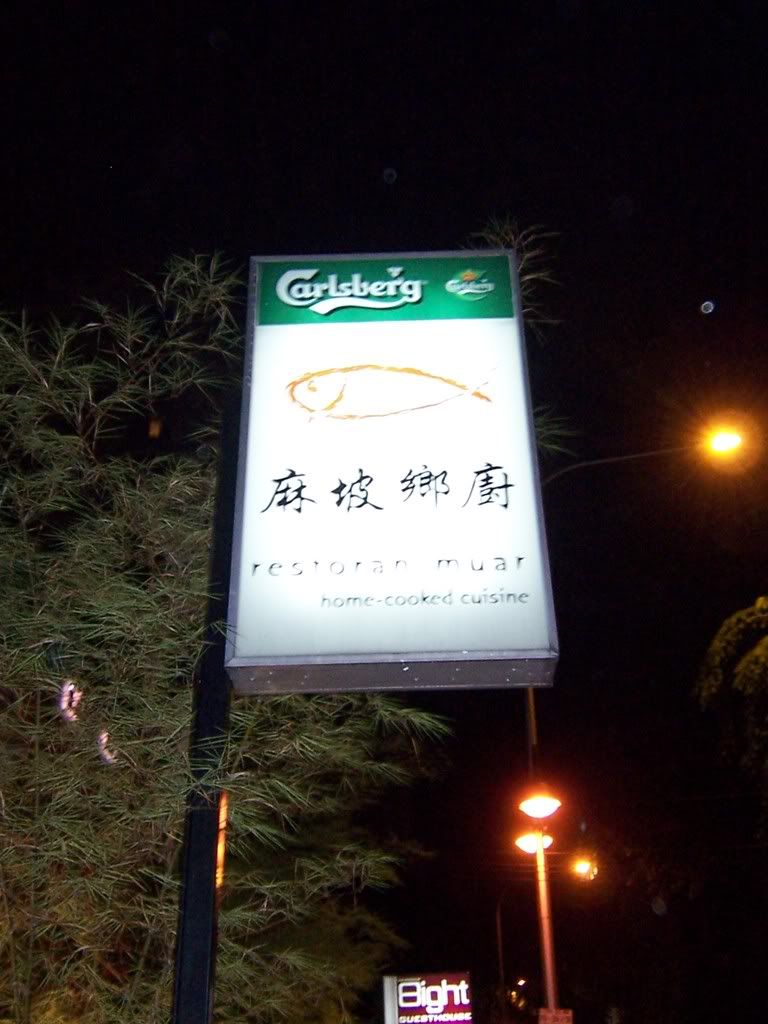 Chendol (RM1.00)
Cheap ler...Taste good with gula melaka. Yumm Yumm..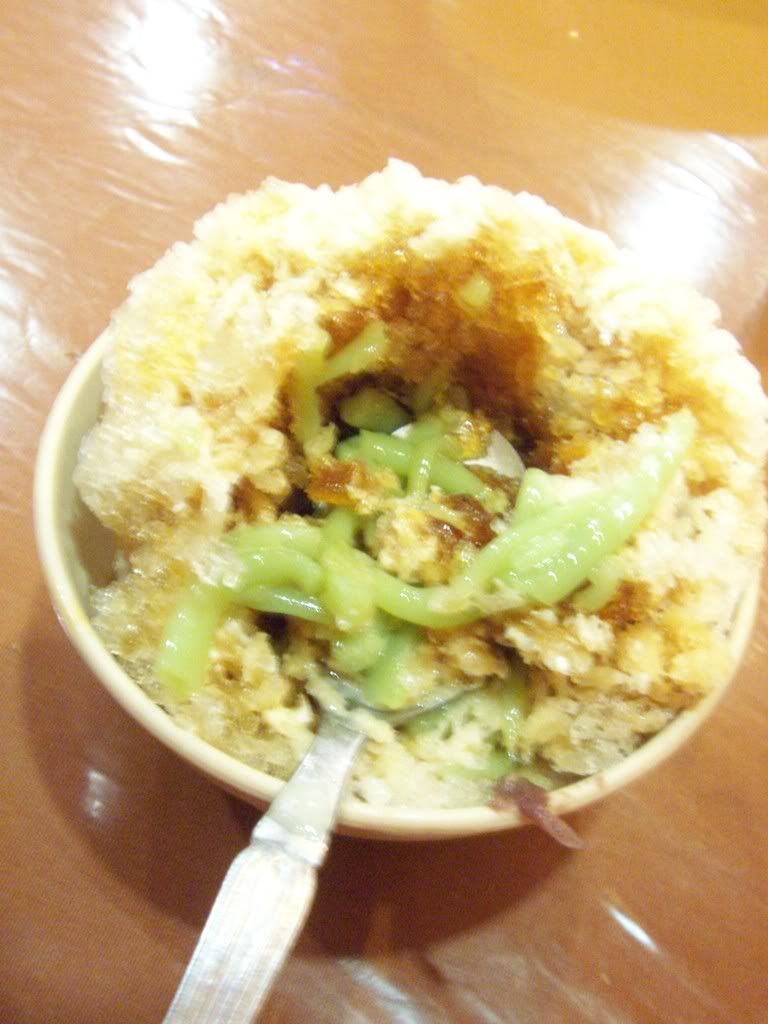 Butter Kailan (RM10.00)
It's my first time to having this, the kailan deep fried until crunchy and you will feel the butter on every bites. Slurrrp ~~~
Crispy Fried Egg with Soya Sauce (RM7.00)
Ahaa...This one is special among all. It's crispy, crunchy, crispy, crunchy...........hehe :)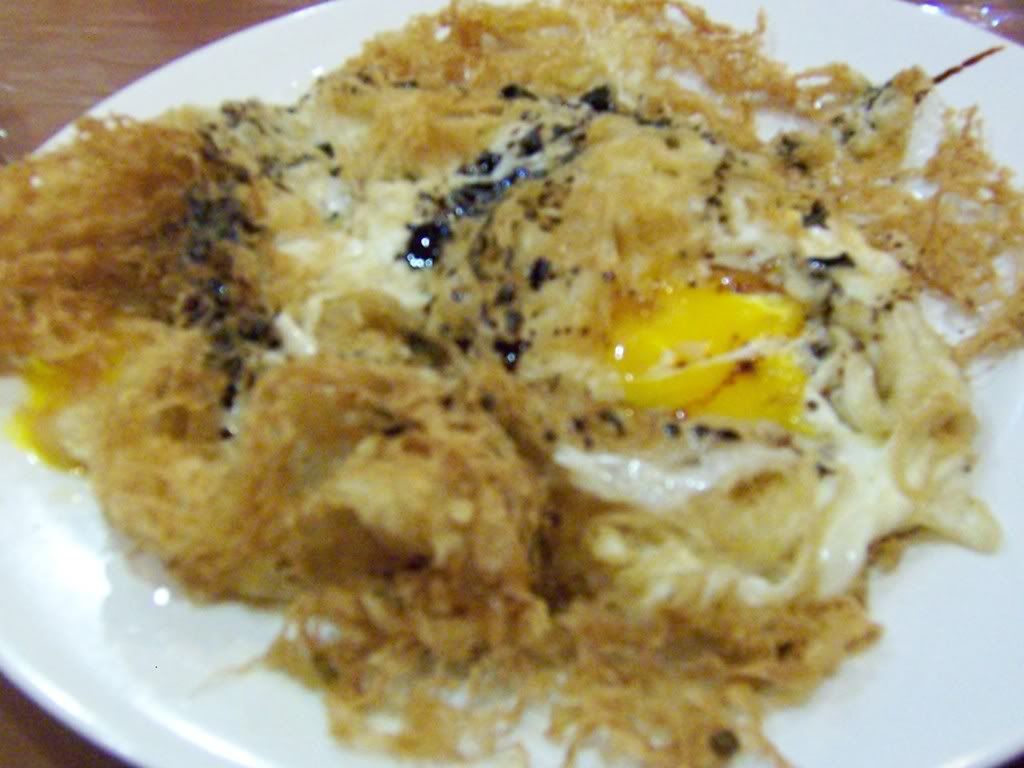 Seafood Beancurd (RM16.00)
Hmmmm..This one also taste delicious. Inside got sotong la, prawn la, carrots and beancurd.
Second Pit Stop: Jalan Alor
Huh...What you guys doing there? Many people looking at you la..hahaha :)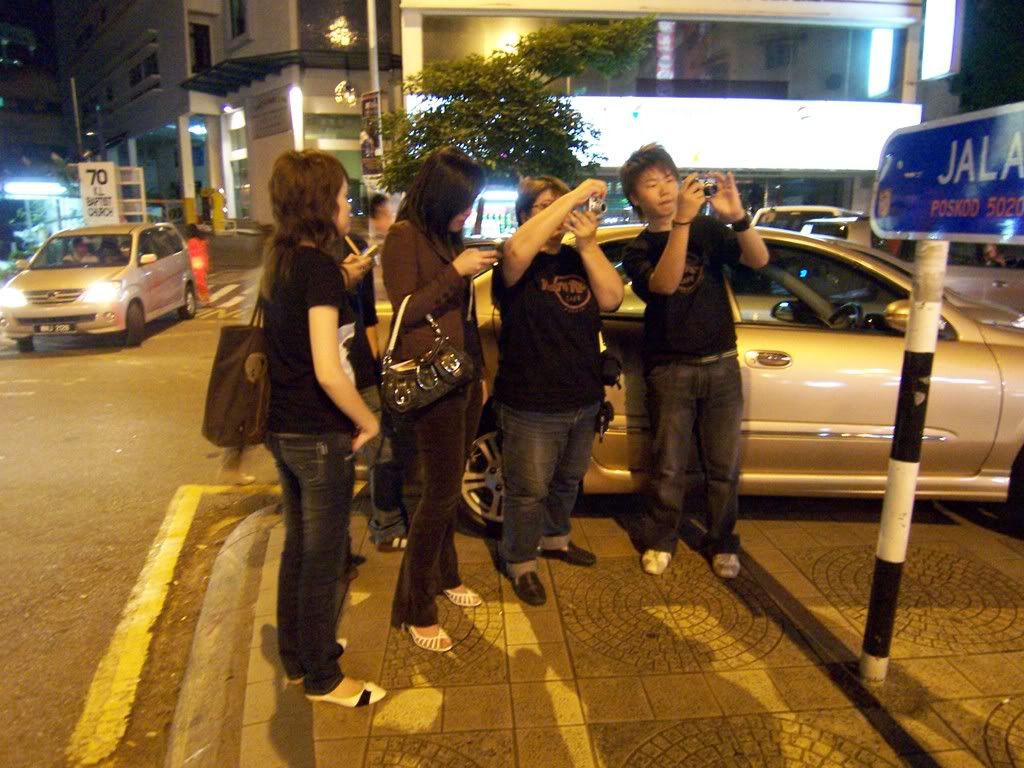 We decided to have grill fish at
Restoran Meng Kee Grill Fish
Grilled Stingray (RM15.00)

Mmmmmmm....Yummmmm.....One word to describe :"WONDERFUL"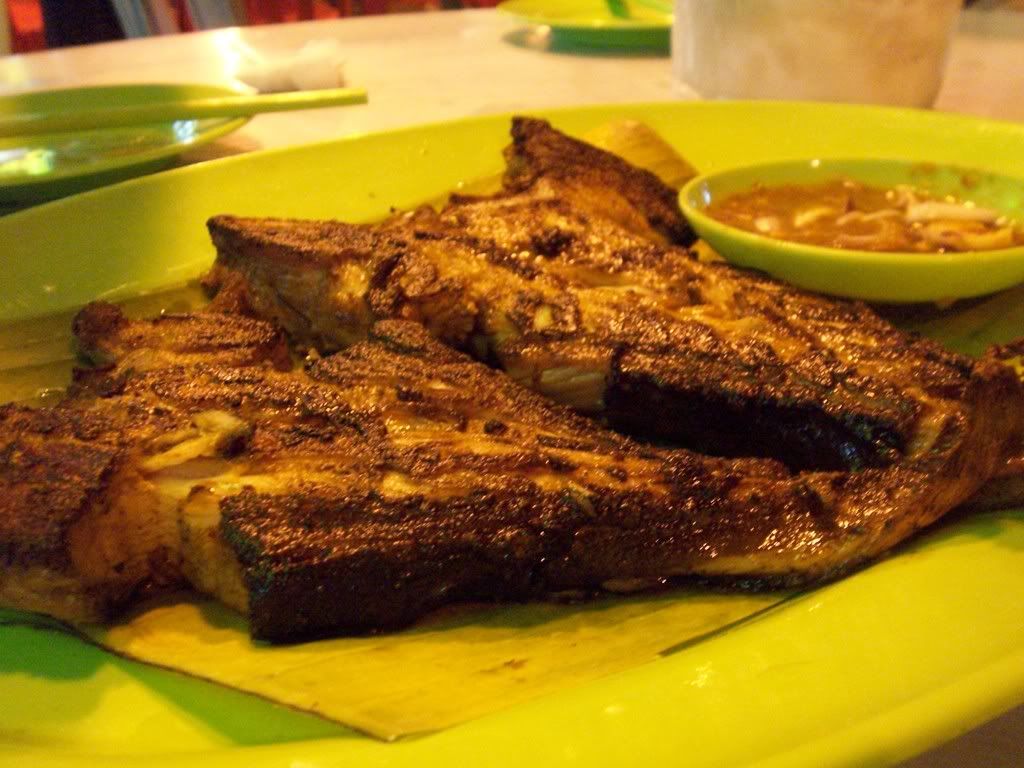 Grilled Sotong (RM15.00)
This one also taste good. Boy boy, bagi nasi satu..hehe :)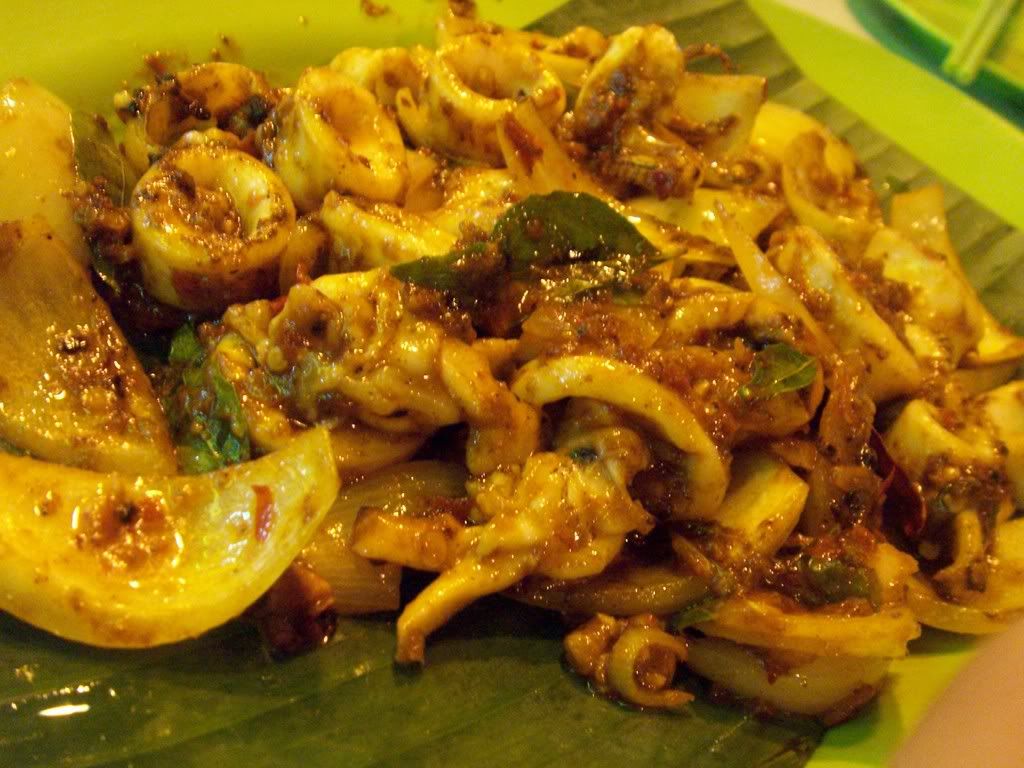 Escargot (RM20.00)
Aww..Very delicious..the meat are big size. really worth of money.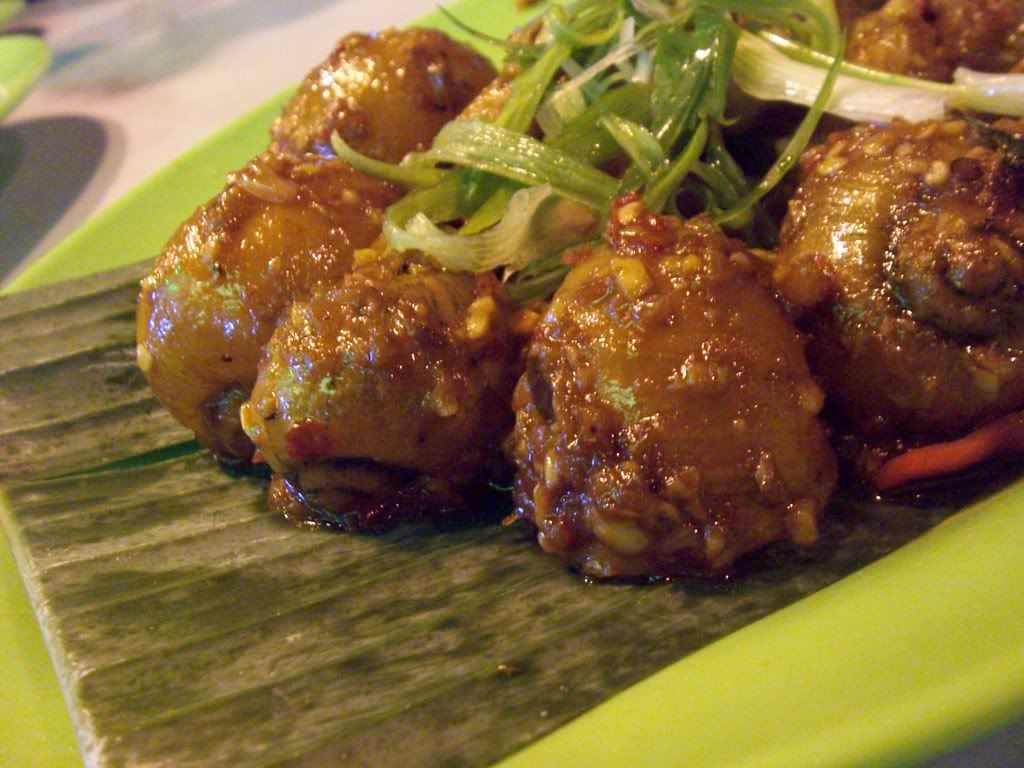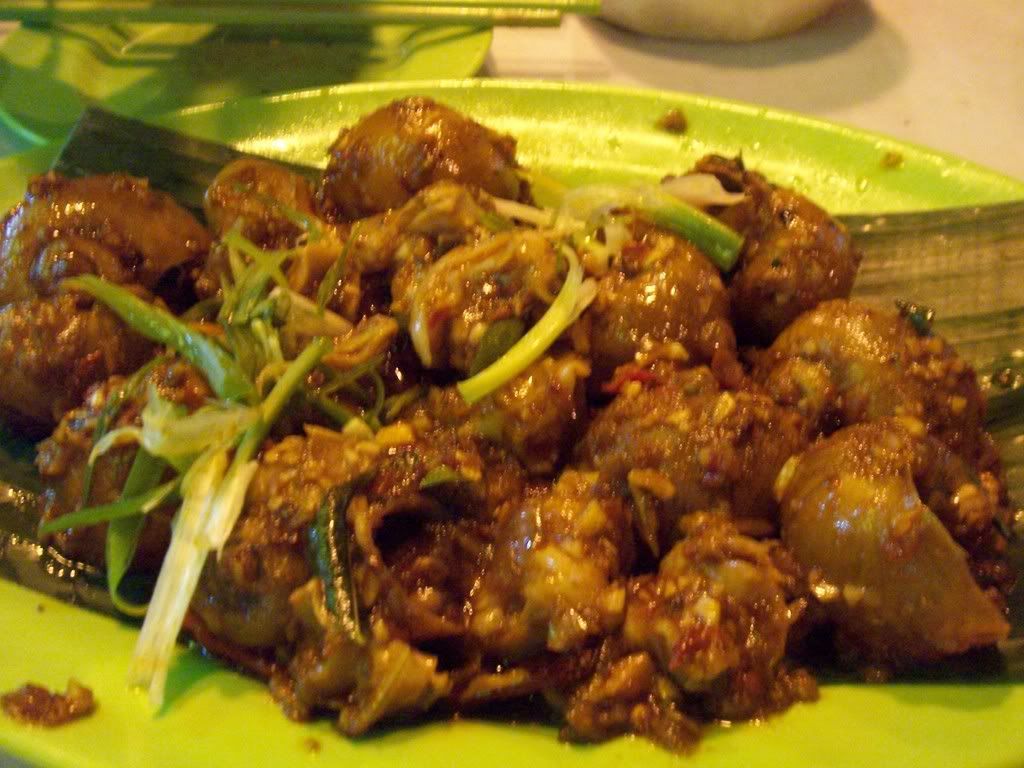 Third Pit Stop: Haagen Dazs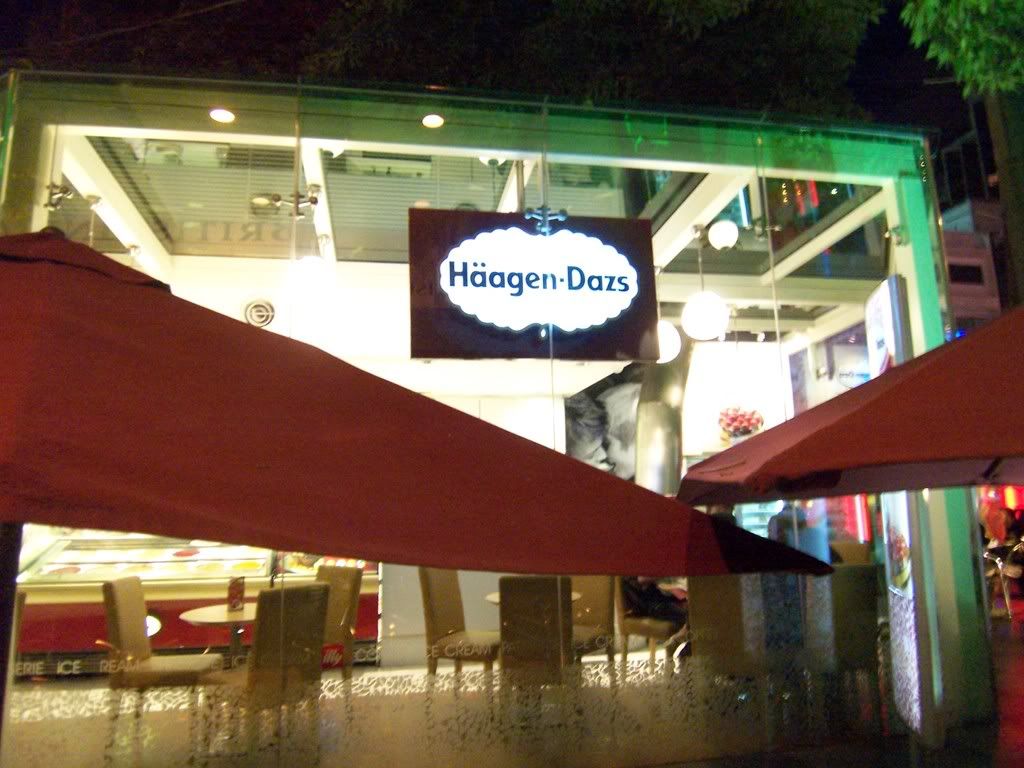 I choose to created my own recipe. I test almost every flavors available in Haagen Dazs. Finally i selected
Belgian Chocolate
,
Macadamia Nuts
and
Vanila Pecan
. The 2 topping were
Cookie Crunch
and
Almond Crunch
. It's just cost
RM22.90.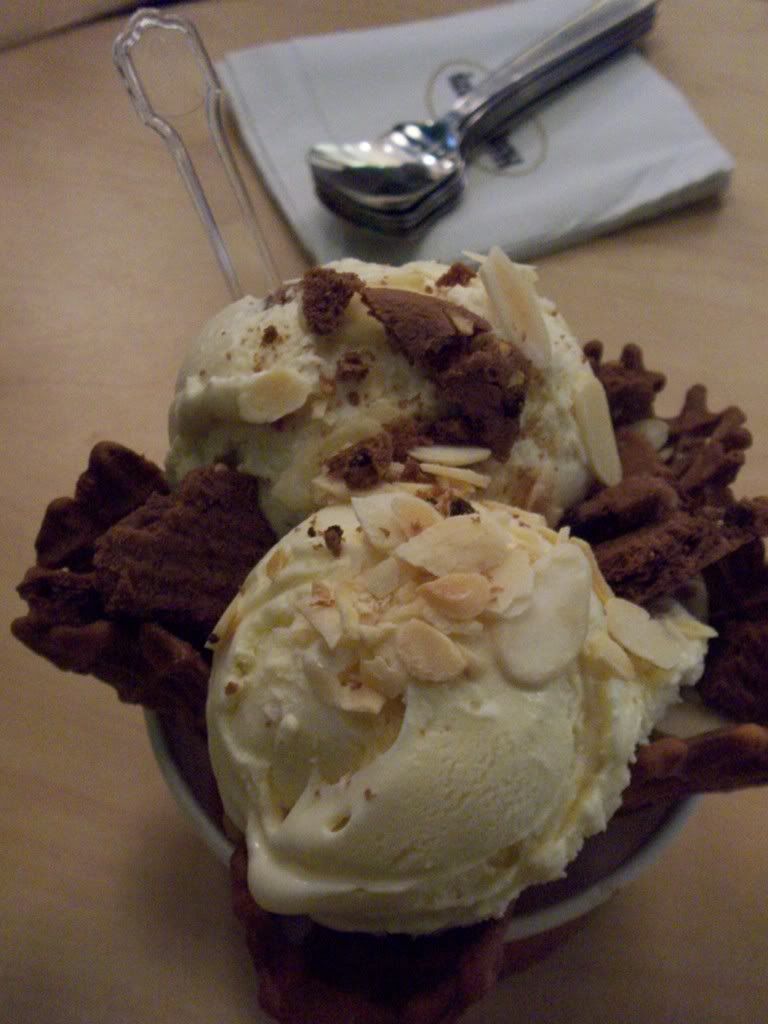 Wmw selected
Macadamia Nut Crunch (RM26.90)
Soft baked cookies served with cookies & cream, cookies & chocolate and macadamia nut ice-creams.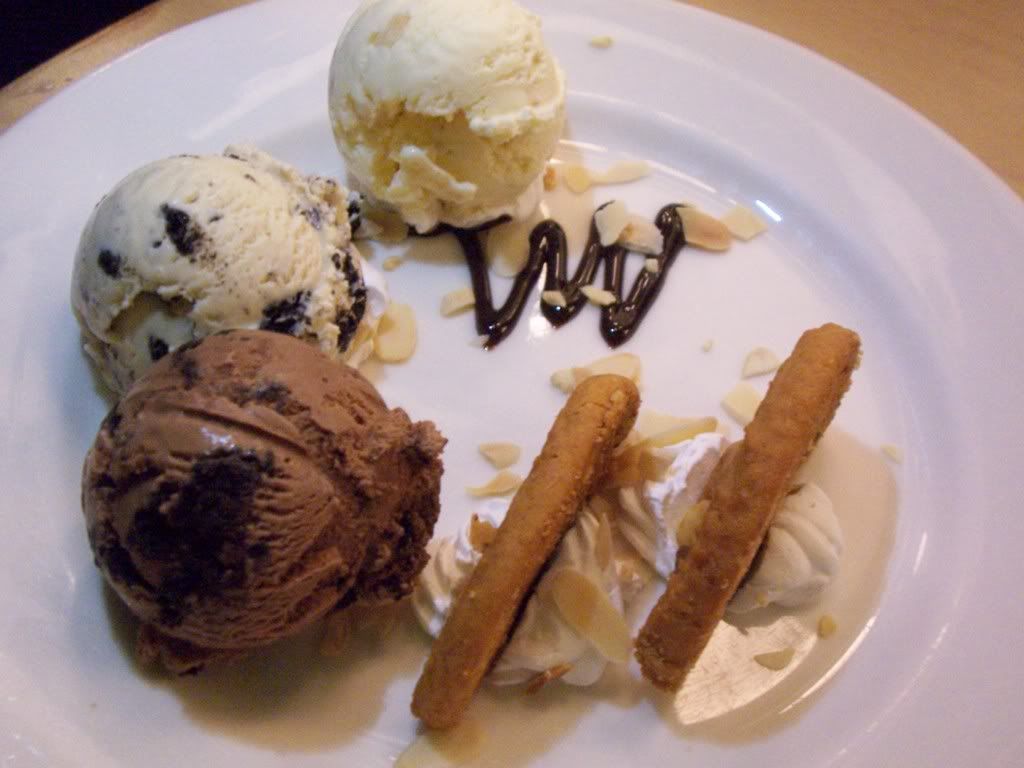 Jason choice :
Flower Blossom (RM29.90)
Choose 6 ice cream flavors of your choice served in a waffle bowl. Wow...Look so beautiful. Good presentation :)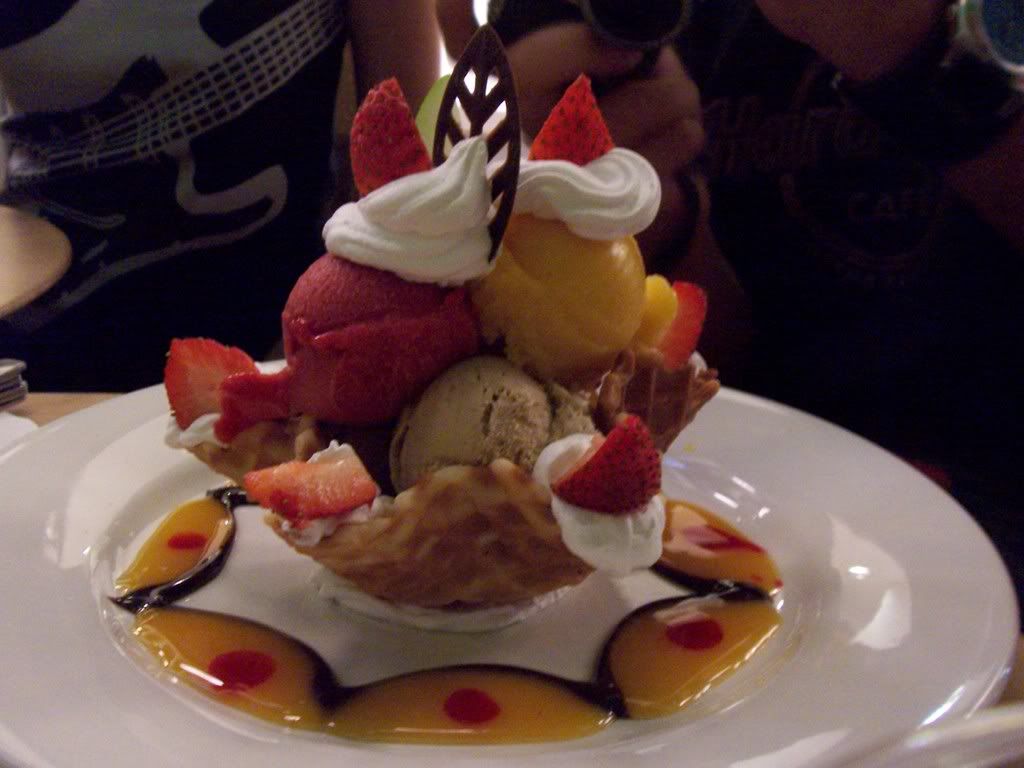 Christine choice:
Cookie Crunch (RM22.90)
Cookies & cream ice cream served with crushed cookies chocolate sauce and whipped cream.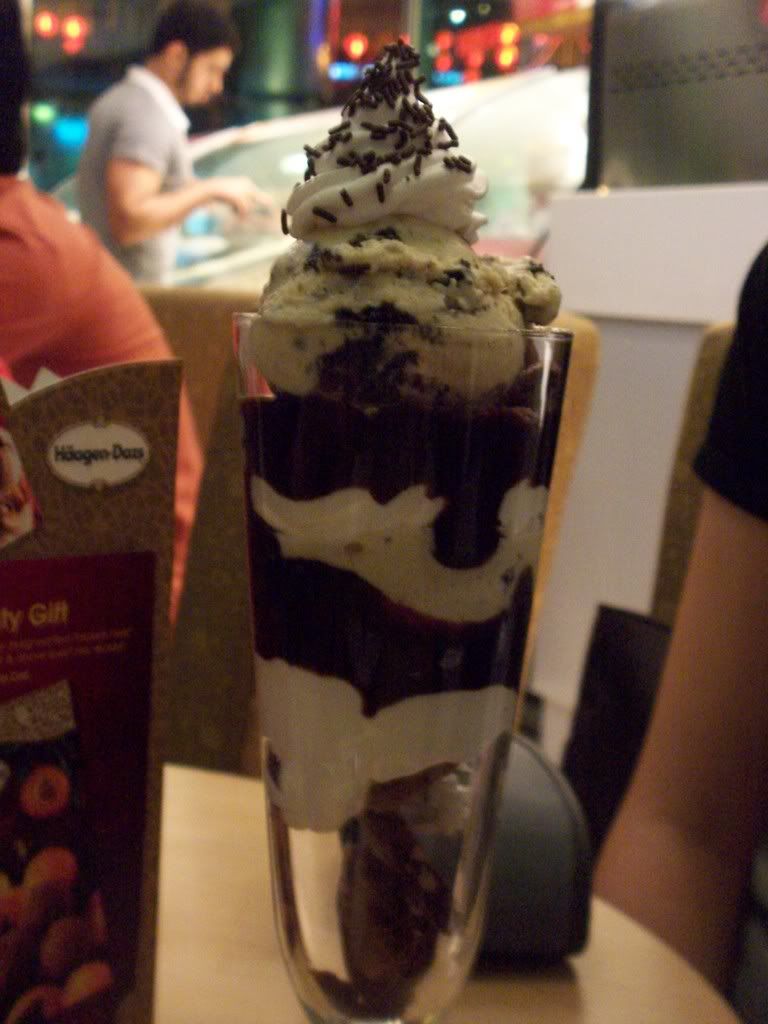 What a coincidence, Wmw and Chris actually wore the same Hard Rock Cafe t-shirt. Can you guess who is who????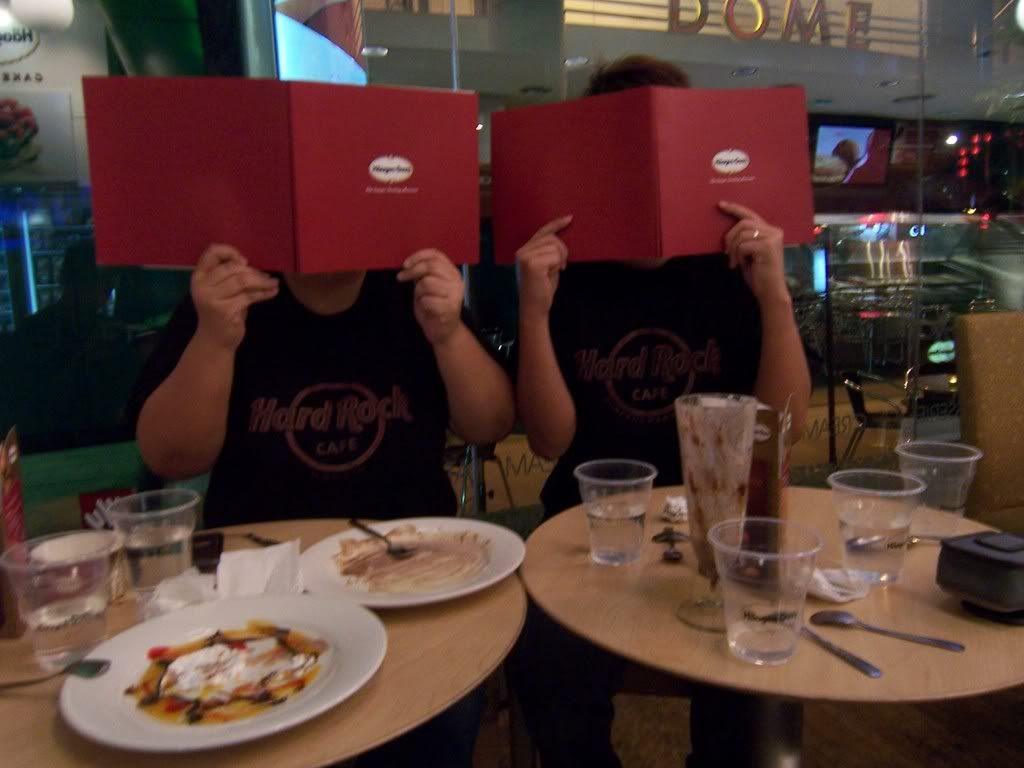 ----------------------------------
Others Review:
KL people KL food