During my parent visited to KL, i brought them to Sun Hong for dinner. Sun Hong is one of my favorite BKT place. It's located nearby Soo Kee and KTZ (moved already)
Yao Cha Guai (Oil Fried Ghost)
<--
yammylicious
teach one
(RM 3.00)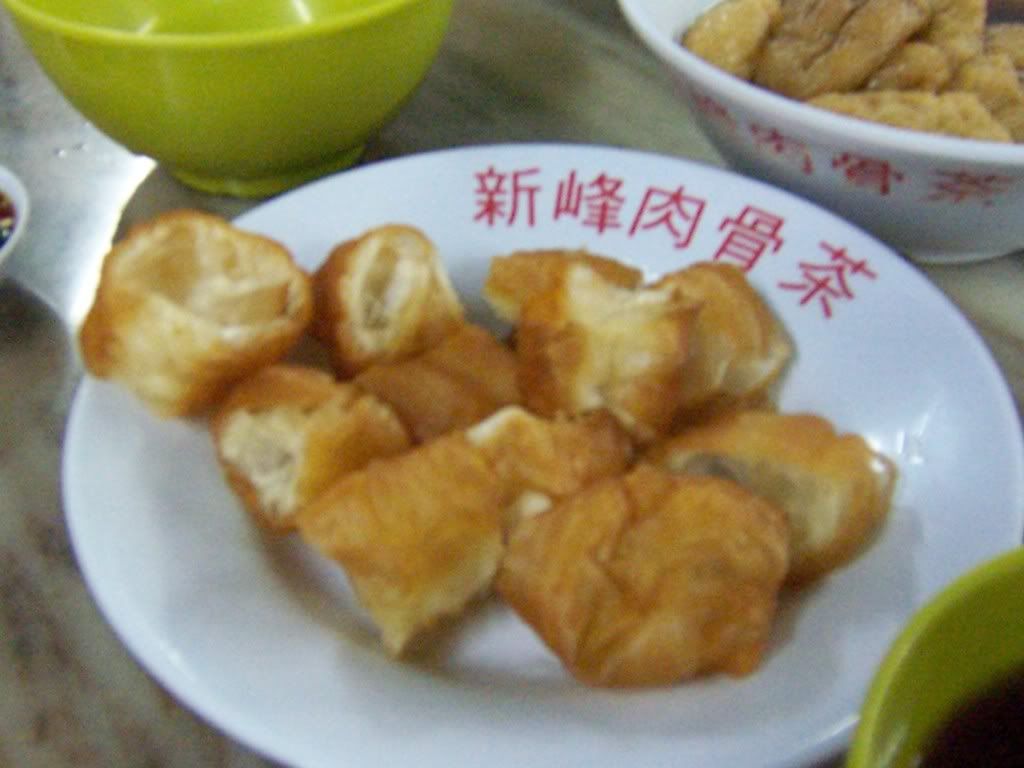 Tau Foo Pok (RM4.00)
Too common, nothing special about this.
Foo Yu Yao Mak (RM8.50).
I almost finish this by myself. It's very delicious. Maybe the vege are fresh. So that i can't stop to eat this. Good one !!
Three Cups Chicken aka San Bei Chicken (RM15.00)
Hmmmm..this one taste very good. It's not so spicy, the chicken meat are tender and the onion are nice to eat. Remember to order this when you visit.
Original Bak Kut Teh (RM22.00)
One pax is RM13.00, so we ordered 2 pax at RM22.00. Awwww..taste so good, the soup are full of herbs and the pork are half fat only. I love it a lot :)
Bak Kut Teh with Vegetable (RM13.00)
This one just dried beancurd skin, enoki mushroom, and lotsa vegetables. We ordered this because we don't want everything is meat.
--------------------------------------------
Sun Hong Muk Koot Teh (FAMOUS SECRET)
No.35, 37, 39, Medan Imbi,
55100, Kuala Lumpur.
Tel: 03-21414064, 03-21480905
Business Hour : 5.00am till 12.00am