On the first day of year 2008, i meet with my old friend at SS2. We haven't meet with each other more than One year. So we decided to have lunch at
Prince Cafe
.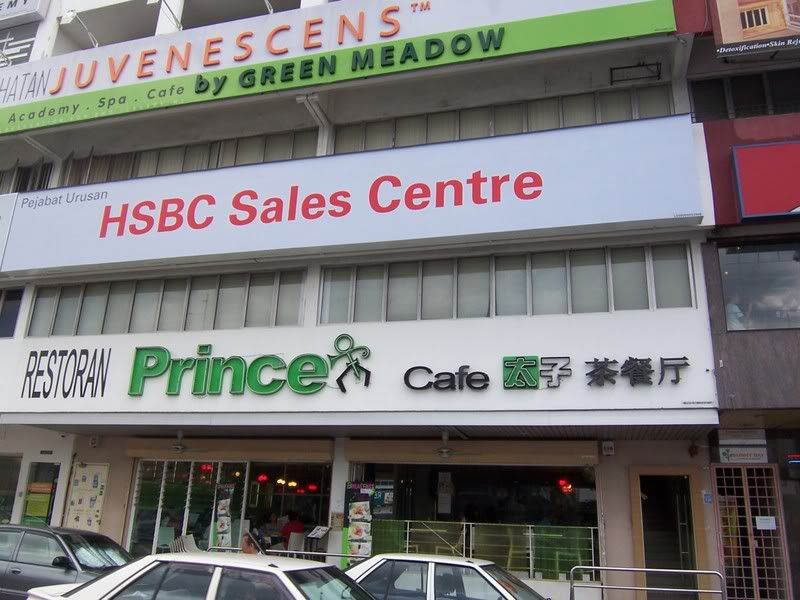 This is their Menu. After browsing their menu, we decided to have the SET LUNCH which came with a drink and soup. I choose Baked Cheese Rice with Slice Pork in Curry Sauce. My friend having Baked Cheese Rice with Fried Chicken.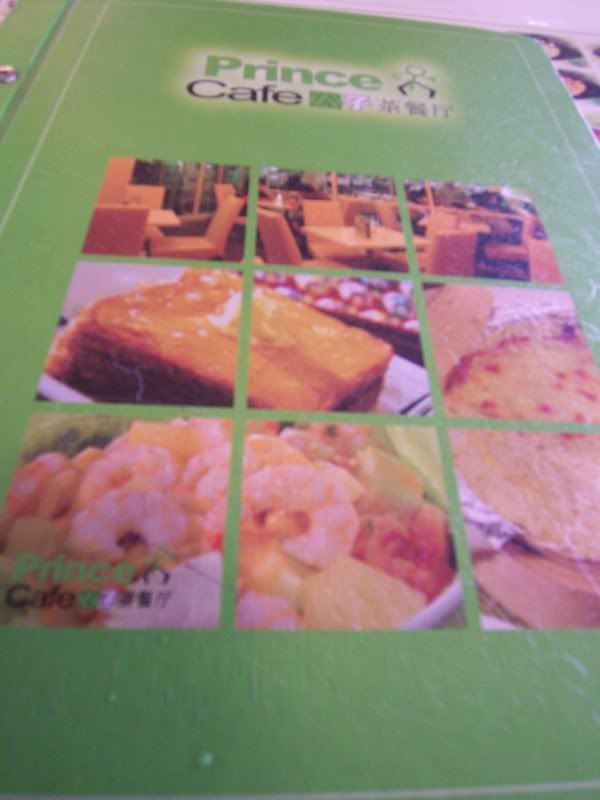 If you ordered Cheese Baked Rice, you have to wait 20 minutes for it.While waiting for the rice, they served the drinks and soup for us. We choose the same drinks.
(Iced Yin Yong) coffee and tea combined.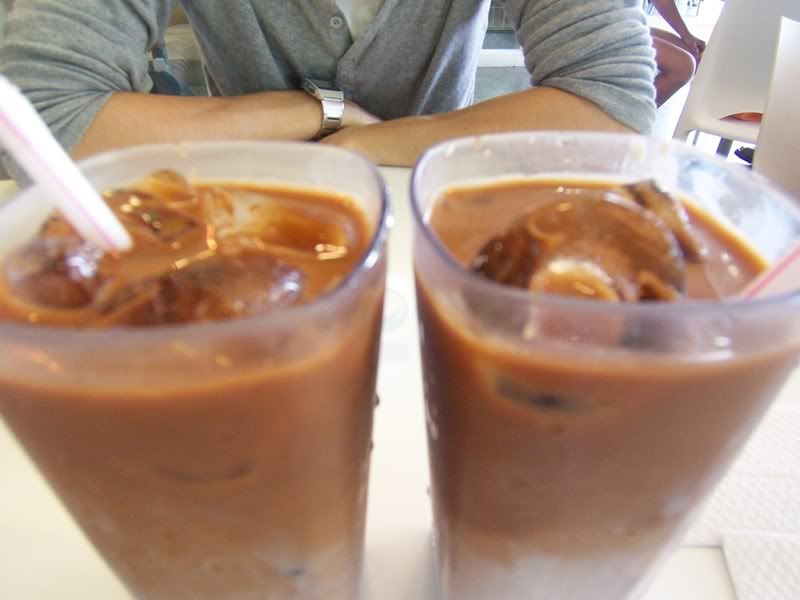 For the soup, i choose
Borsch (ABC)
It taste good for me. I love this soup a lot.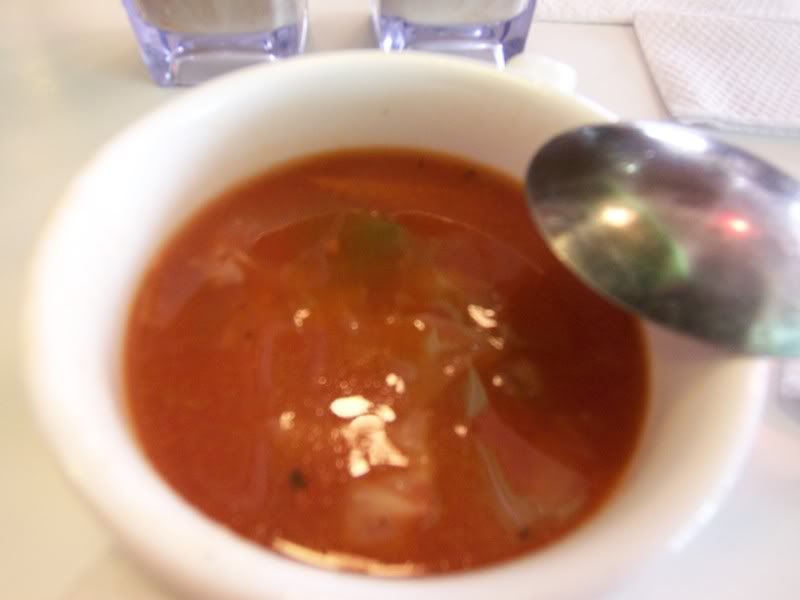 My friend choose
Mushroom Soup
I didn't tried it, but it looks like Campbell Mushroom Soup.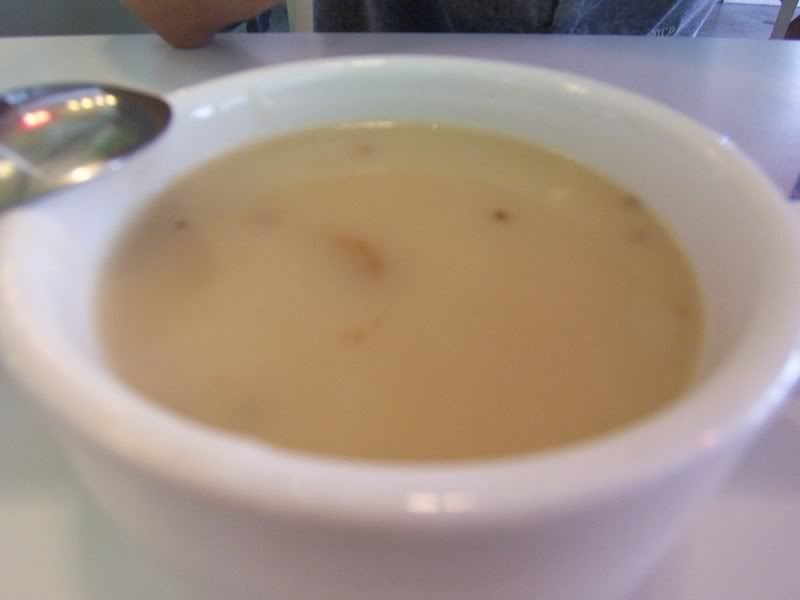 After 20 minutes of waiting, the baked cheese rice was served. This is my
Baked Cheese Rice with Slice Pork in Curry Sauce.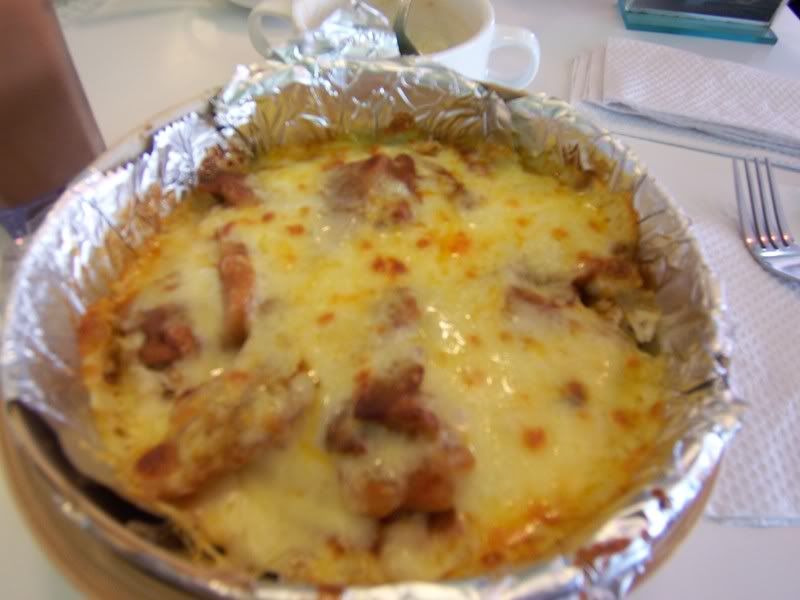 Ewww...i very regret to choose curry sauce. It's not a wise choice. Better choose to have Sweet Corn white sauce or Italian Red Sauce. But i very satisfied with the portion. Yumm ~~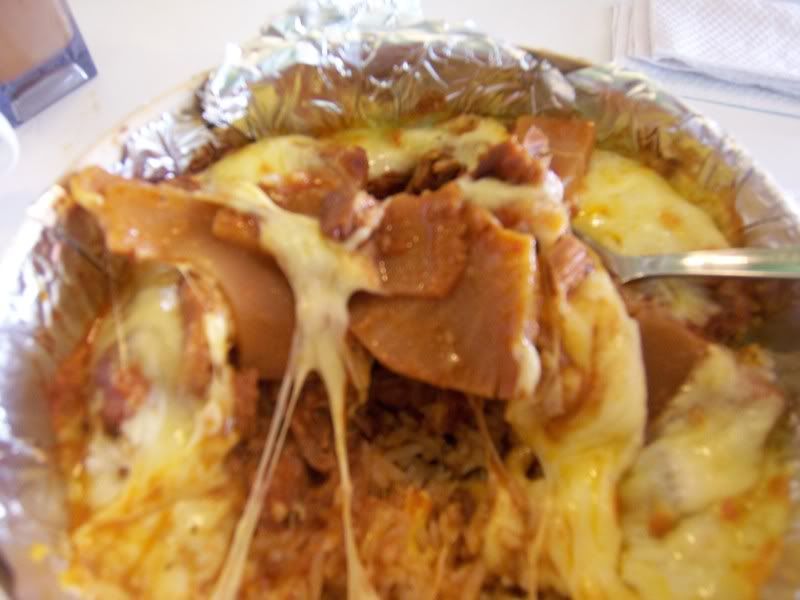 The set lunch just cost us
RM13.90 each
. Will come back for more HK style food ~~~~
--------------------------------------
Prince Cafe
58, 60, Jalan SS2/67,
Petaling Jaya.
Tel: 603-78743995
-------------------------------------
Others Review:
Christine Leng
Life of A Food Lover
Da Wheel Of Life & Happiness
LimCorp.net
Simple Tofu