Shabu-shabu, is a japanese variant of hotpot. The dish is related to sukiyaki in style, where both use thinly sliced meat and vegetables, and usually served with dipping sauces. However, it is starkly different in taste; shabu-shabu is more savory and less sweet than sukiyaki. It is considered a winter dish but is eaten year-round.
On a rainy Sunday night, my friend suggested to have our dinner at Shabu-Shabu King at SS2. Been to this place 3 years ago, it's more like steamboat buffet. EAT ALL YOU CAN or ALL YOU CAN EAT. Haha...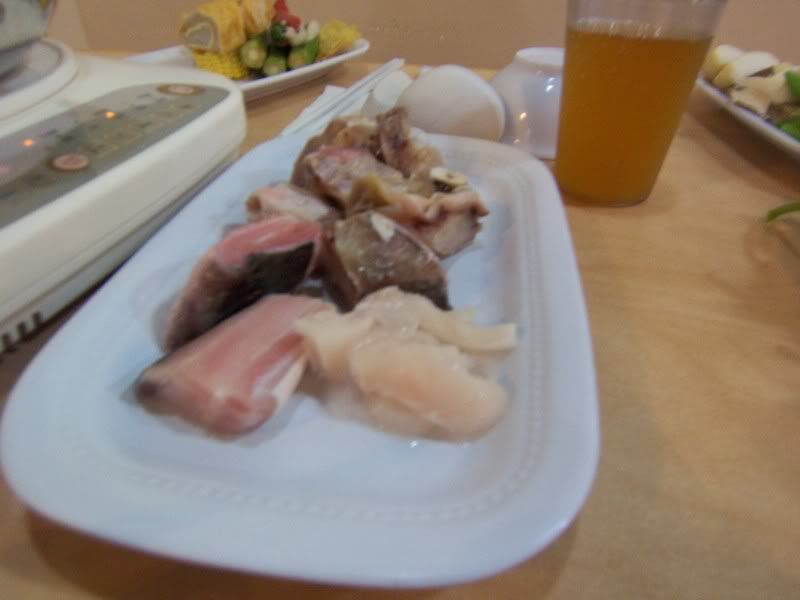 First, we start with fish head to make the soup richer and yummy...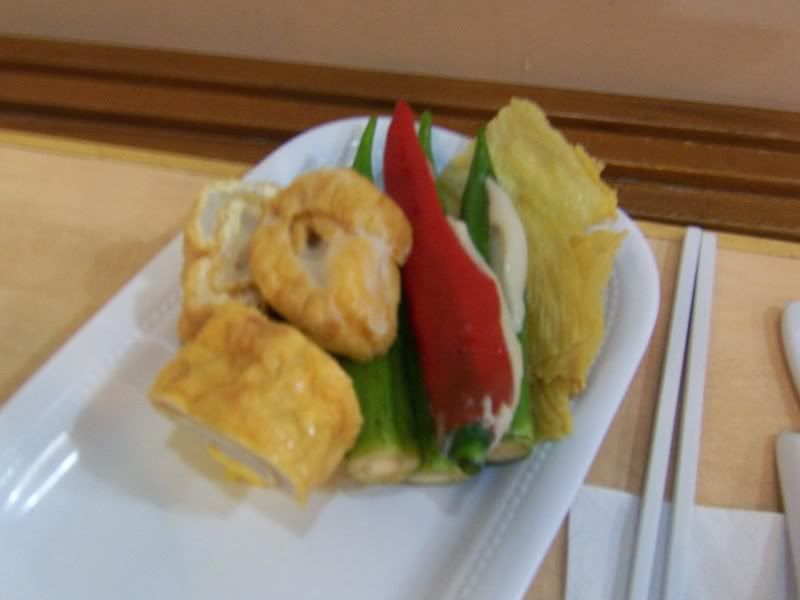 Yong Tau Foo..this is very delicious..i love it so much..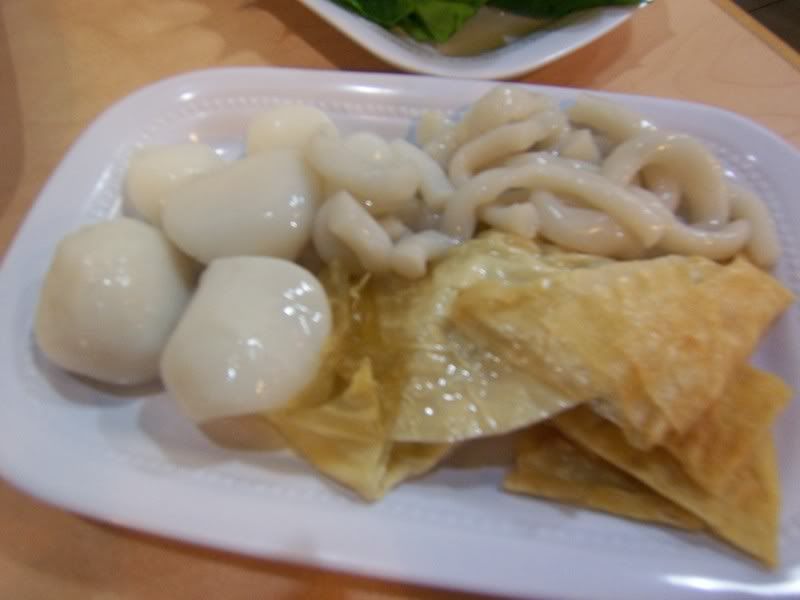 Giant Fish Ball, Fish Noodle and Beancurd Skin...The fish ball are so smooth..I like it beary beary much..Trust me..It's better than last time.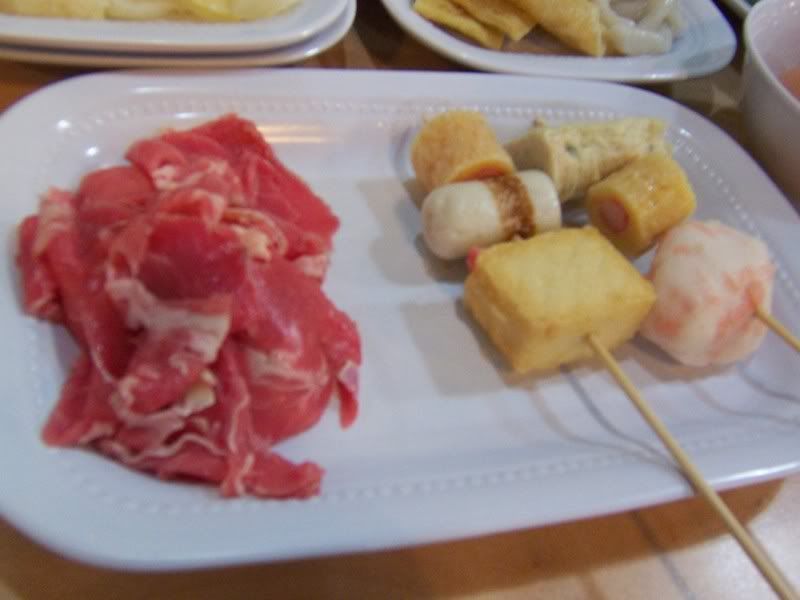 Beef and assorted lok-lok. They provide fresh beef. I think it's not local beef. Maybe Australia Beef. I guess only, not so sure. Because it's sweet and juicy, just like what i have in Japanese and Korean restaurant.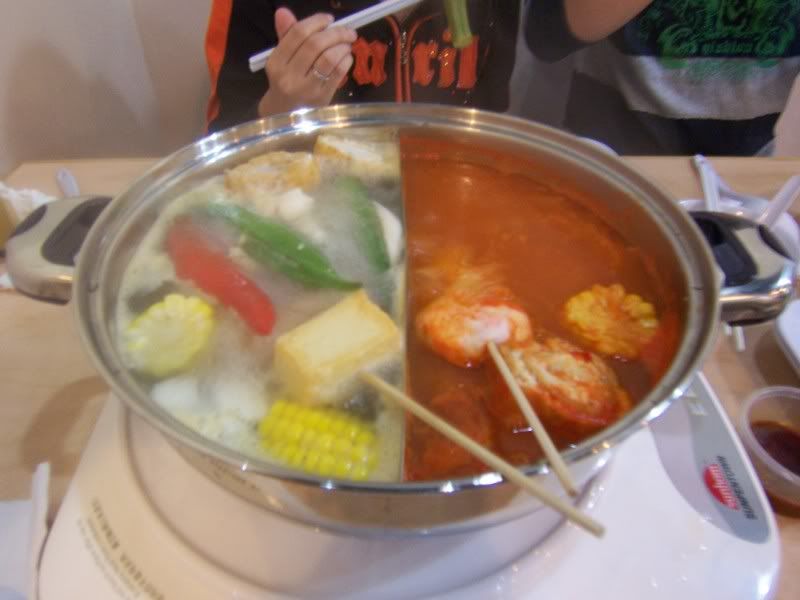 We choose to have "yin yong" soup which one side is clear soup and the other one is Kim Chi soup. It's not spicy, my friend prefer hot and spicy soup. Haha..i like the clear soup and it's so sweet because we filled a lot seafood inside the soup.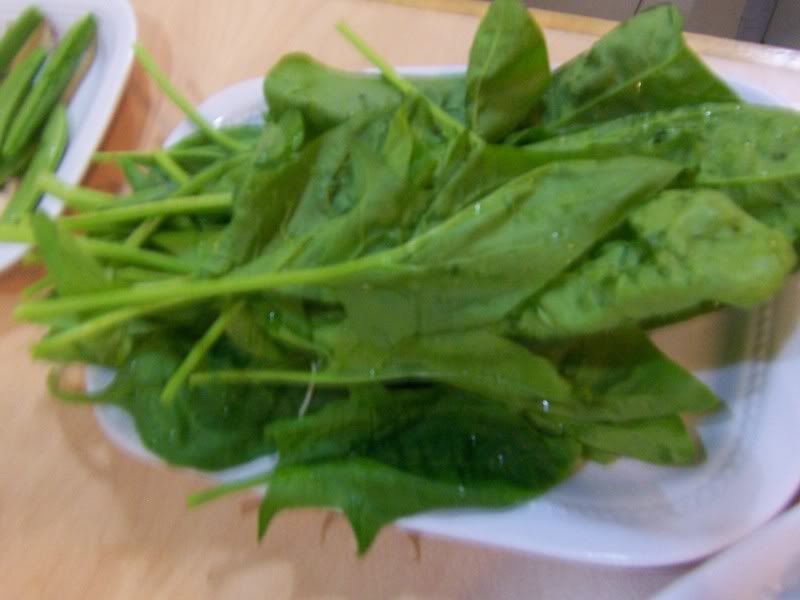 Vegetables is good for your health. haha..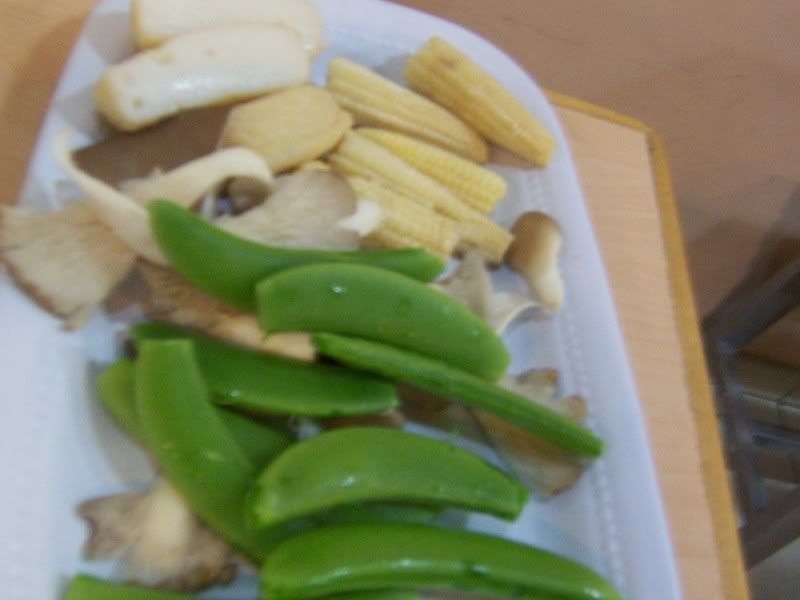 Mr.Bean, Ms.corn and abalone mushroom..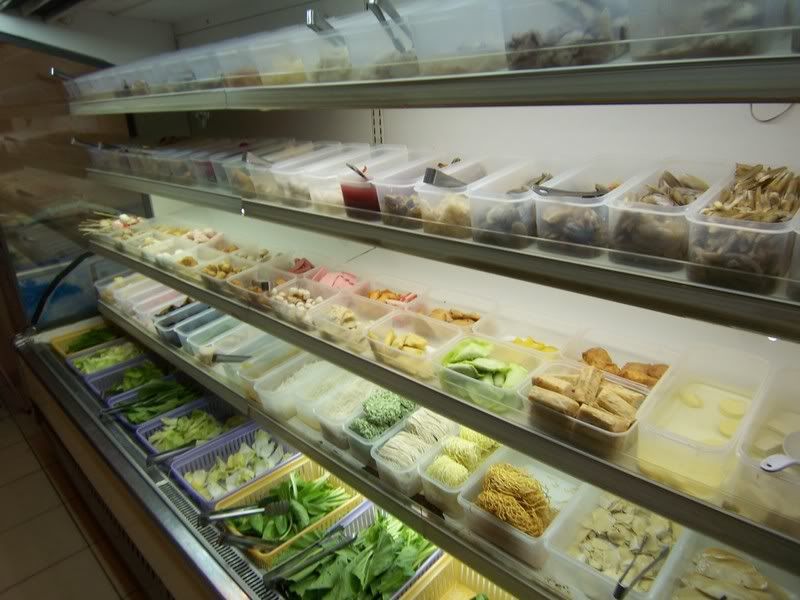 There are more more more choices on the refrigerator. From fresh seafood to vegetables. Let me tell you what inside. Prawn, Crabs, Clam, Lala, Bamboo Clam, Fish, Beef, Chicken, Yong Tau Foo, Dumpling, Wan Tan, Luncheon Meat, and a lot Lok Lok (Frozen food on a stick)
It's dessert time..This is Nestle ice cream ( Vanilla and chocolate chips )
There are a lot dessert inside the refrigerator.
Tiramisu in cup. I have 4 cups of this.. Haha..
Coffee Mousse and Chocolate Mousse.
Gosh, i have too much on that night. have to swim 30 rounds after this meal.
Guess how much for this dinner? Just RM 19.90 nett per pax.
* Kim Chi Soup charge additional RM 5
------------------------------------------------------------------
Shabu-Shabu King,
16, Jalan SS 2/63, Petaling Jaya, 47300, Selangor
Tel : 03-78761161
Others review :
KY speaks