It's been a while i didn't go shopping. Since it was
Year End Sales (YES)
in Malaysia . I took this opportunity to shopping at One Utama. One Utama is my favorite place to shop, dine and entertainment. Because it's near my house..Hehehe...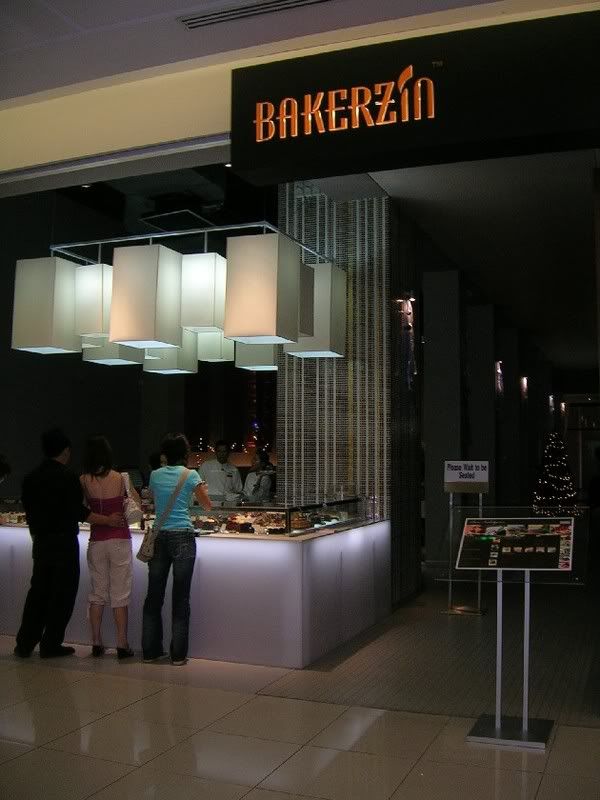 Outside Bakerzin.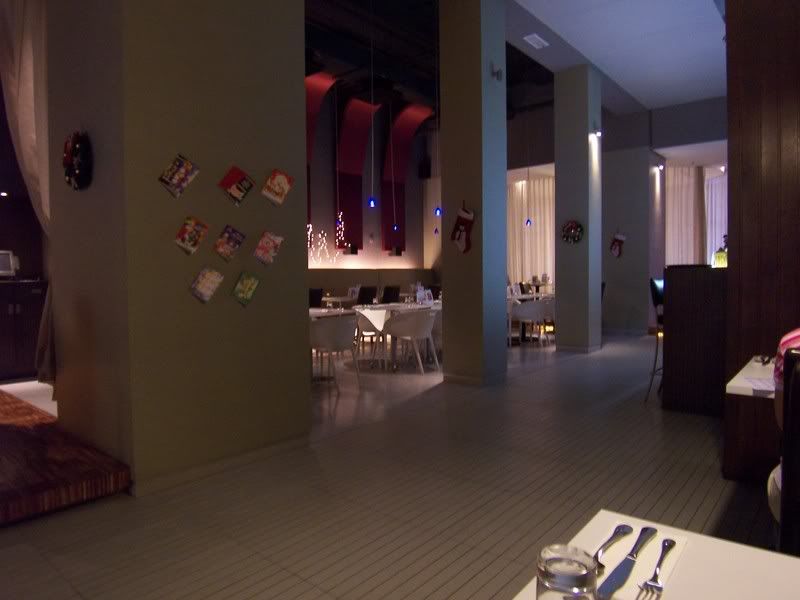 Inside Bakerzin. A simple christmas decoration interior.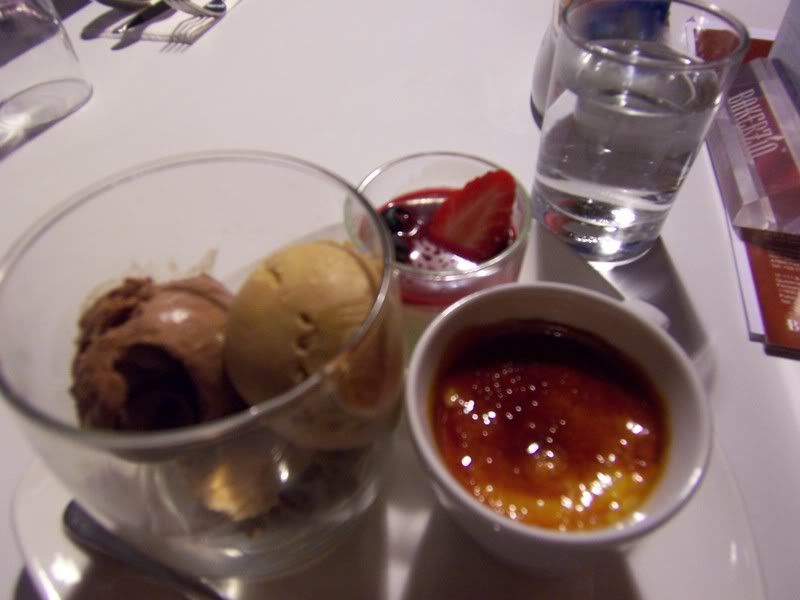 I've ordered tapas. You can choose either 3 tapas, 5 tapas or 7 tapas. There are 9 choices of tapas offer.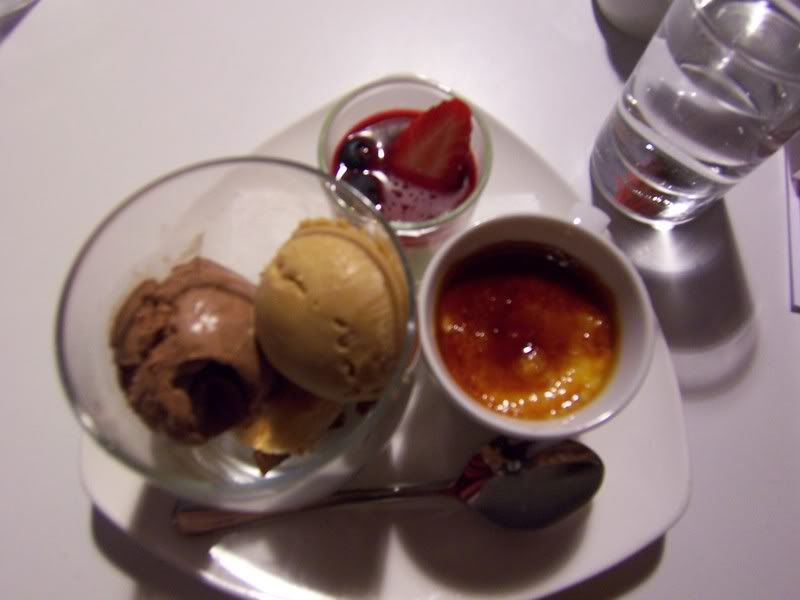 I choose chocolate and caramel ice cream with hazelnut rice crispies, raspberry panna cotta and vanilla crème brulee. I like the vanilla crème brulee a lot, the vanilla cream are very delicious. RM 15++ for 3 tapas. (RM 17.25 including tax)
Below are the selections of tapas.
********************************************************************
kl people kl food