Sorry for no food review update lately. I'm very busy with my work. Work are going to make me become crazy. Grrrrr....I want char siew..I want char siew...Where got "leng char siew"..Of cos Restoran Famous Seremban Favorites at Sunway Mas. When i reached the shop, i surprised bcos the char siew were not there. I ask the boss did i get in the wrong shop, he told me Nope..They not selling char siew today only...Aduuiiii....Macam mana la...I just want char siew rice..The boss suggested me to have their hakka mee. Okla, deal.
Hakka Mee (RM 3.80)
Hmmm...not bad. it just like kon lo mee but this one is light and without dark soya sauce. The noodle are topped with minced pork and some spring onion. How nice if it topped with char siew. hehehe :)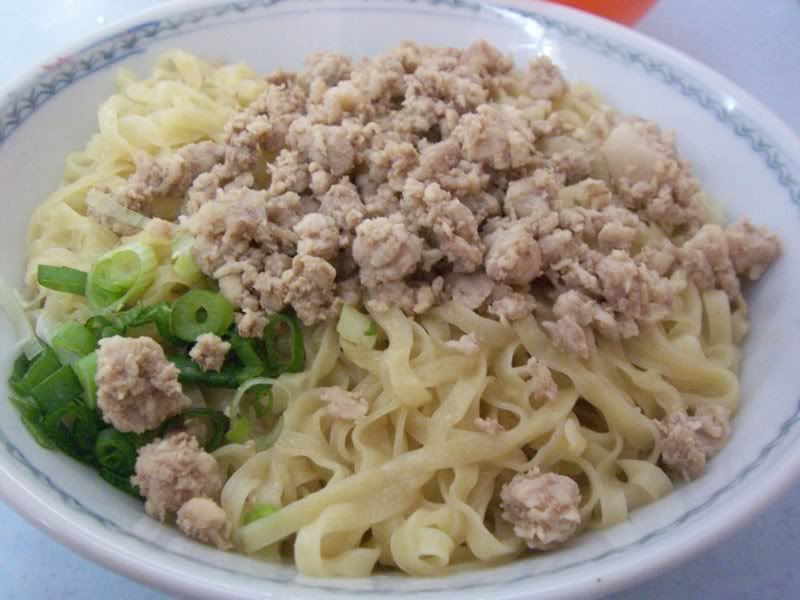 I also order a bowl of Wantan with Meatball.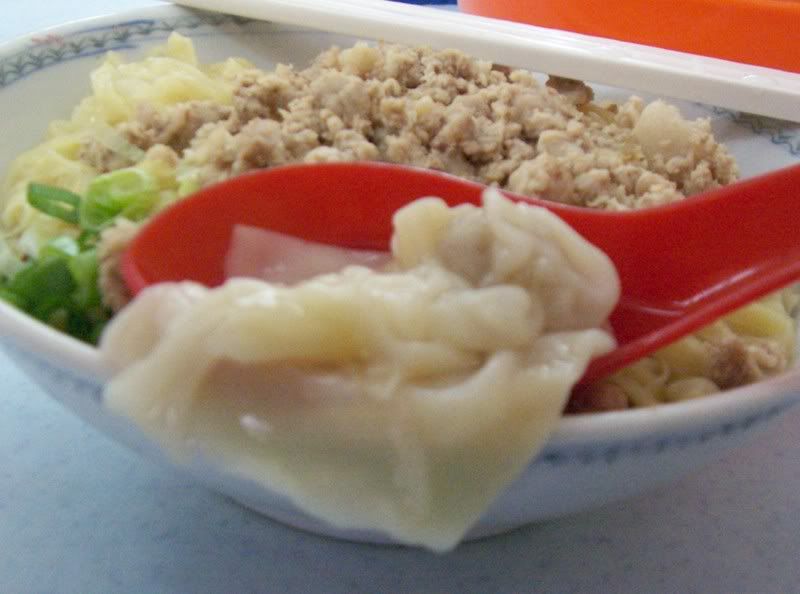 The Meatball are bouncy and taste good. It only cost me
RM3.80
for a bowl of wantan and meatball with soup.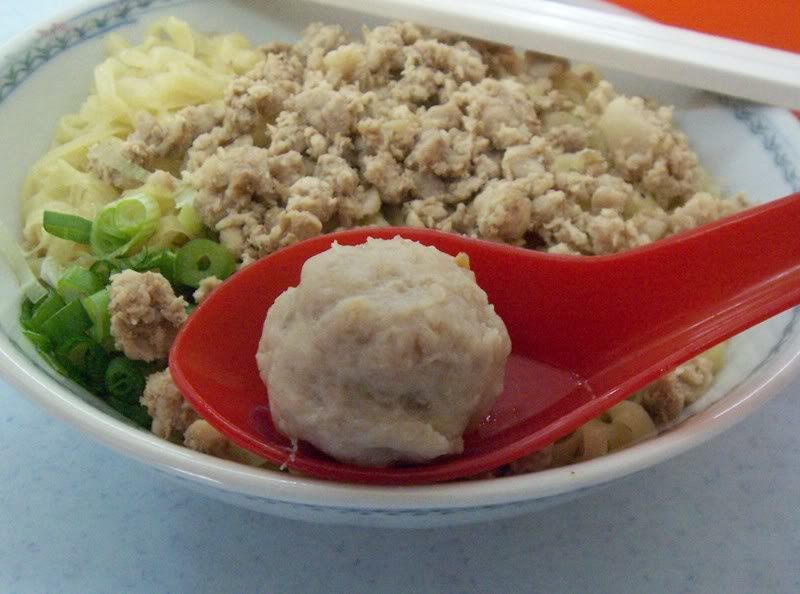 ---------------------------------------------
Non-Halal~
Restoran Famous Seremban Favourites
80-1 Ground Floor, Jalan PJU 1/3B
Sunway Mas Commercial Centre
47301 Petaling Jaya
Business hours: 7.30am till 4.30pm daily
Call to check 017-279 8582
Closed on Tuesdays
------------------------------------------
for more review :
christinelifeslikethis
You Get What You Give Sometimes
Masak-Masak
KampungboyCitygal
awhiffoflemongrass
Ipoh Mali Talak Sombong
Black Tie, White Lie